Welcome to our Website
We are currently holding our weekly meetings online using Zoom and will continue to support the local community.  Guests are more than welcome.  If you would like to join us any Thursday at 7 pm please email via our Contact page.
Carlton Rotary Club is based in the Carlton area of Greater Nottingham, in the Borough of Gedling.
We are a part of Rotary International, which is the world's largest service organisation.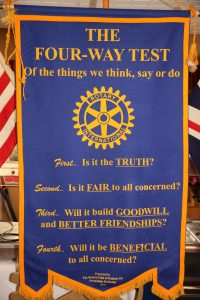 The Club members include men and women from all walks of life.  The projects we get involved in are incredibly fulfilling, worthwhile and rewarding – and there's plenty of fun involved too.  Our fundraising enables us to support many local organisations and accommodate requests from the local community.  Requests can be made via here: Contact us
Over the last few years the St John's Canoe Club have given Carlton Rotary the funds raised from their annual 4 Counties Canoe Race to be distributed to those in need in the local community. https://stjohnscanoeclub.co.uk/
Some of the recipients of our funds in 2020 were: