meeting at mapperley golf club 23 june 2022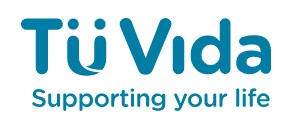 We were delighted to welcome Coral Hodgekiss from the Nottingham branch of Tu Vida – a non-for-profit organisation that offers support to unpaid carers and the people they care for. 
Carlton Rotary has helped Tu Visa in the past, by supporting a group of young carers with a fun day out at the "Go Ape" adventure park. Coral was able to explain how vital it is for young carers to have some respite from their hugely important responsibilities. 
MEETING AT MAPPERLEY GOLF CLUB 9 JUNE 2022
Club member Martyn Bye gave us an interesting presentation of the highlights of his Rotary year as District Governor.  From Club Visits and Charter evenings, to walking for Polio, marshalling at a Horse Ride, visiting art exhibitions and leading successful projects such as Empowering Girls with supply of sewing machines to a school in India and working with schools and Kids Against Plastic.  A very busy and most enjoyable year.
MEETING ON ZOOM 24 MARCH 2022
What amazing work the Burton Albion Community Trust do! Their head of community, Matt Hancock, talked about the charity in general and its aim to make a difference to the community through the power of sport.
From help with loneliness, through food donations, to helping with vaccinations centres and so much more, the charity works at the very heart of the Staffordshire community.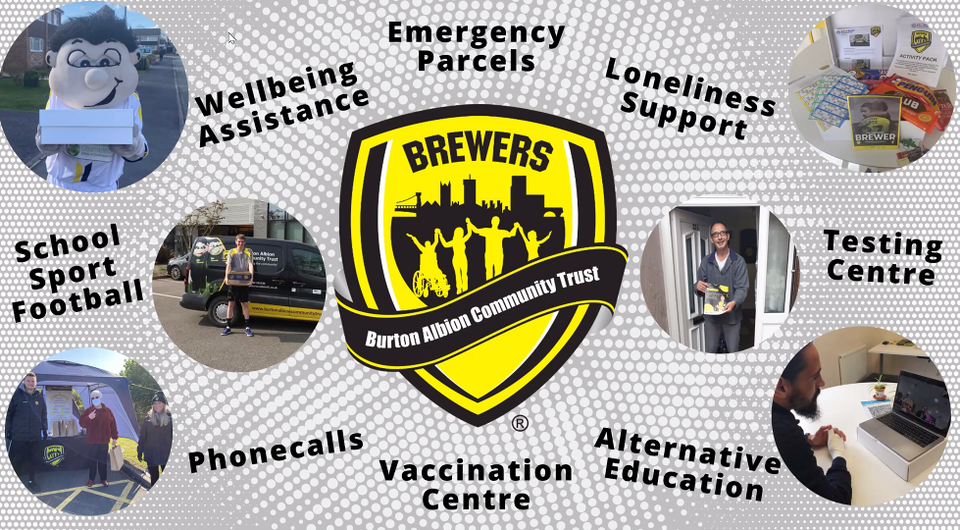 MEETING 3 MARCH 2022
We were very fortunate to have Dr Roger Summers, a former Director of Forensic Services in the Police Service and senior lecturer in forensic and crime sciences, talk to us about some of the cases he has been involved with. He brought along 10 pieces of evidence that had been burnt to an almost unrecognisable state, then explained how each of them had delivered either fingerprint, DNA or orthodontic evidence which was used for successful convictions. Fascinating.  Roger is from Amber Valley Rotary and a past District Governor.

MEETING ON ZOOM 24 FEBRUARY 2022
Tony Waldron, a specialist in heritage conservation, provided us with a fascinating illustrated talk on the history of stained glass, especially of its place in English history. Being a glass maker himself, he was also able to show us a piece of his own work and how stained glass is produced now, and how it was made at the height of its popularity between the 13th. and 15th. Century. His story covered the first known stained glass found in Italy, through what is thought to be England's first window dated 200 years later in the 7th. C. to the more secular styles that began to be seen after the reformation and up to the current day.  Tony is also president of Belper & Duffield Rotary Club.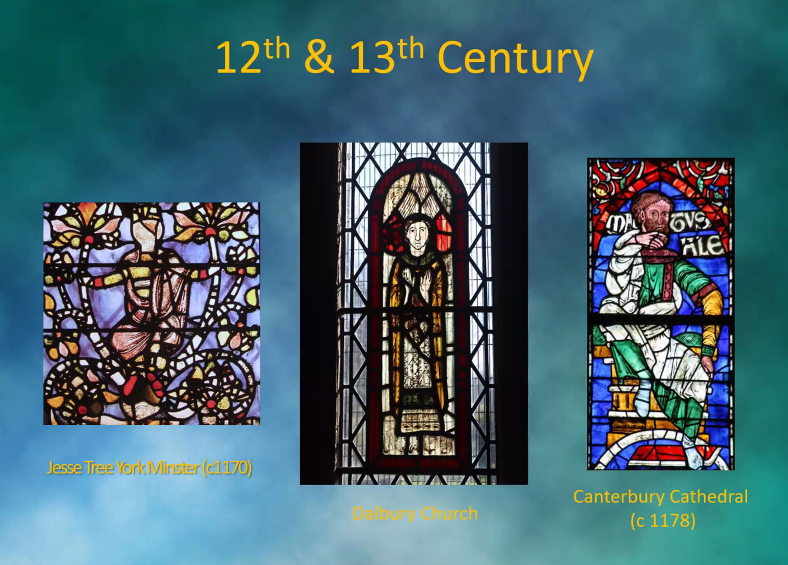 MEETING THURSDAY 17 FEBRUARY 2022
Karen Alderton, from Sutton in Ashfield Rotary Club, joined us to talk to the club about her transition from being a man, to identifying now as a woman. An enlightening talk which dispelled some of the myths about being transgender and provided us all with a better understanding of what the term means in reality. An enjoyable and interesting talk, which at times was humorous and fascinating.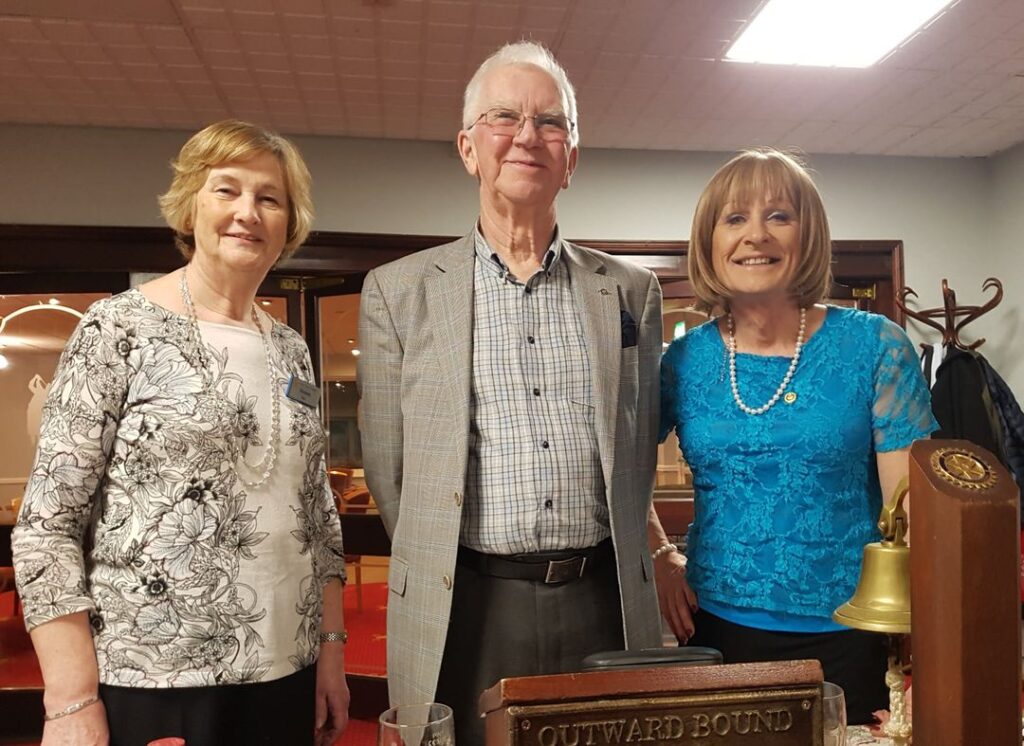 The photo shows Joint Presidents Susan and David with Karen.
MEETING THURSDAY 27TH january 2022
Tonight's meeting started with a donation of £313 to Terry Lock of "Friends of Gedling Country Park" to help with their valuable work in maintaining and improving this very popular country park. The money was raised by Carlton Rotary through their sales of Christmas cards.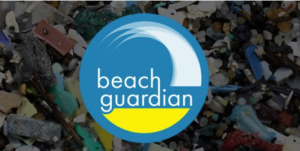 The main Zoom meeting was given over to a talk by Emily Stevenson, a co-founder of Beach Guardian. It is a Community Interest Company based in Cornwall, Over the years regular beach cleaning has been done to collect and remove rubbish from the beaches; mainly plastics washing in from the ocean on the tide. They organise community beach cleans and conduct educational workshops with schools and other groups to connect people with the environment to improve health and well being of both people and planet. It first came to the National public's attention when Emily, then aged 21, was featured on the front page of the Daily Telegraph with a crisp packet she had just found on the beach, that had a sell by date of the year she was born! A shocking find but not unusual. A fascinating talk about something that we all have a part to play in.
MEETING THURSDAY 20TH january 2022
First meeting back at Mapperley Golf Club since early December. It was great to see everyone and while Zoom is brilliant for what it does, you can't beat face to face club meetings. Tonight our various committees met to discuss the continuing programme.
ZOOM MEETING THURSDAY 13TH january 2022
Rotarian and ex District Governor, Liverpudlian Gordon McGlone gave a really interesting talk about the city he grew up in. His love and passion for the city really brought it to life. It was fascinating to hear about the history of Liverpool, it's industries, commerce, culture and architecture. From its very beginnings with the King John royal charter in 1207 through to the modern era. If you had never visited Liverpool, you would certainly want to after listening to Gordon.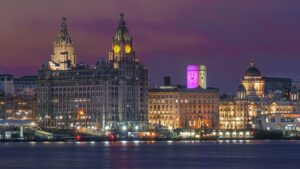 ZOOM MEETING THURSDAY 9TH DECEMBER 2021
Jayne Hopkins, who set up the very successful "Hopkins Heroes" – the group of Friends of Long Eaton Rotary – told us how she'd achieved such success.  Truly inspirational.  Her talk gave our club members plenty of food-for-thought of how to increase Rotary's presence in the community by focussing on encouragement, fellowship and friendship.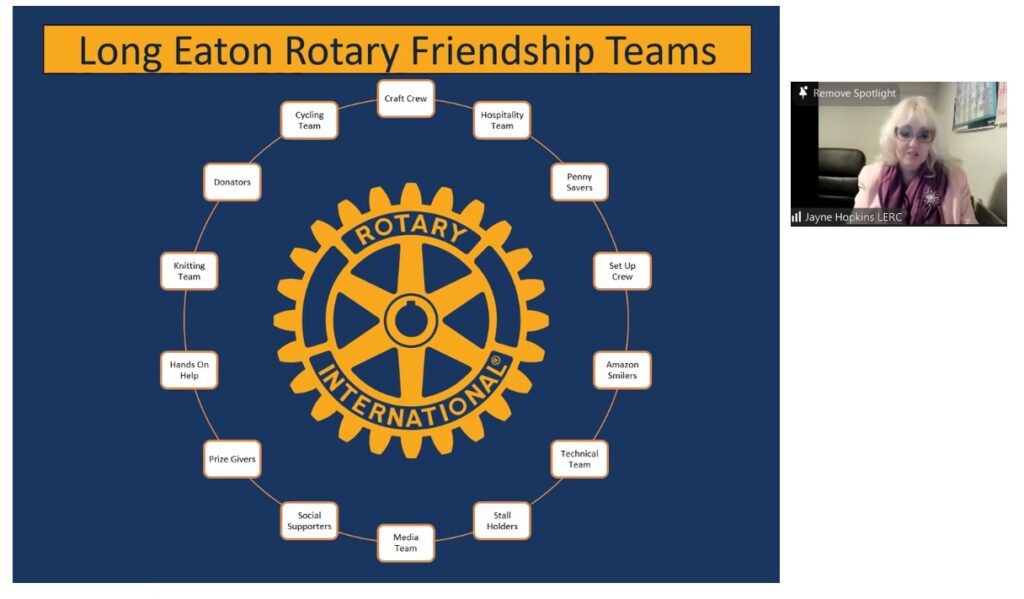 CLUB MEETING THURSDAY 2nd december 2021
At our last face-to-face meeting of the year, we were pleased to hear from David Skillen about some of the industrial history of his home town of Belper, starting with the "nailers" and "knitters".  He talked about the advent of the knitting machines and the building of factories along the Derwent.  David's talk brought names such as William Lee, Richard Arkwright, and especially Jedediah Strutt to life.  Most interesting, and I am sure we will all be paying a visit to Strutt's North Mill to learn more next year.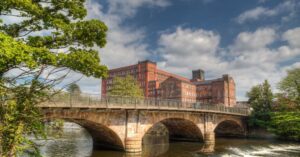 Club meeting thursday 25th november 2021
Rotarian Ann Norris gave us a fascinating talk about the country she has spent so much time in. She first went to Albania in 1995 with VSO, in her capacity as a teacher specialising in working with handicapped children. Since then she has worked with Medpac, an Albanian NGO, on improving the education and lives of hundreds of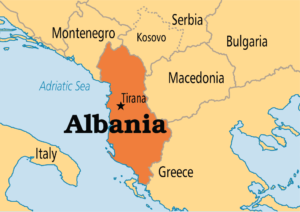 handicapped children. In recognition or her outstanding contribution she was awarded honorary citizen ship of Librazhd in central Albania.
Our thanks to Ann for introducing us to a country that she dearly loves and yet we in Carlton Rotary knew so little about.
Club meeting thursday 11th november 2021

Last week Sheila North spoke to the club about her life with Parkinsons Disease. Despite suffering from this debilitating condition for many years, she continues to enjoy a very full and interesting life. The work of Parkinsons UK has been a great help to her and thousands of others. Today is an opportunity to support them at their Christmas fund raiser.
Club meeting thursday 21st October 2021

Carlton Rotary feel privileged to be able to help such a hugely important local charity. At last weeks meeting Judith Byrnes & Natalie Mellor from WeRHere, talked to us about some of the distressing cases involving local residents, whom had suffered violence and abuse in their own homes. They explained how that impacted the lives of their children to such an extent that they were often the ones that need the specialised counselling that weRhere offer.
Club meeting thursday 14th October 2021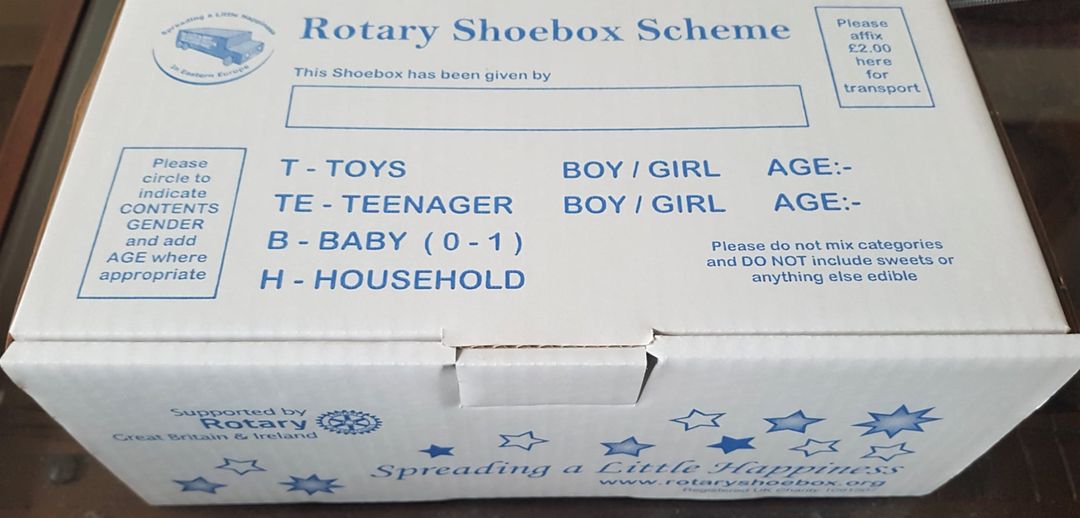 A reminder to us all of how important the the Rotary Shoebox Scheme is from our visiting speaker (Zoom), Colin Ince. Each year Rotarians are asked to fill a shoebox with small items of clothing, toiletries or clothes that are collected centrally for shipping and distribution to disadvantaged families in Ukraine, Moldova and Romania.
The Rotary Shoebox Scheme has been operating for over 25 years and has delivered over one million boxes. They are a UK registered not for profit charity with no paid employees and are a non-sectarian organisation, so no leaflets etc. are added to the boxes.
These individual donations are perhaps small, but make a significant difference to the lives of many people far worse off than ourselves.
Club meeting thursday 7th October 2021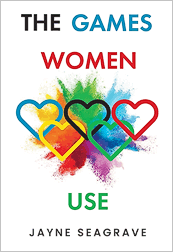 Jayne Seagrave returned to Carlton Rotary to bring us up-to-date on her remarkable career. A former pupil of Carlton-le-Willows School in Gedling, Jayne was sponsored by Carlton Rotary to study post-graduate criminology in Canada. She went on from there to gain a Ph.D and write a number of academic books and then travel books, before embarking on yet a another book genre, fiction. "The Games Woment Play" is her first novel.
She has travelled the world, giving talks on a number of topics, but has never forgotten the small but important part Carlton Rotary played in her career.
Club meeting thursday 30th September 2021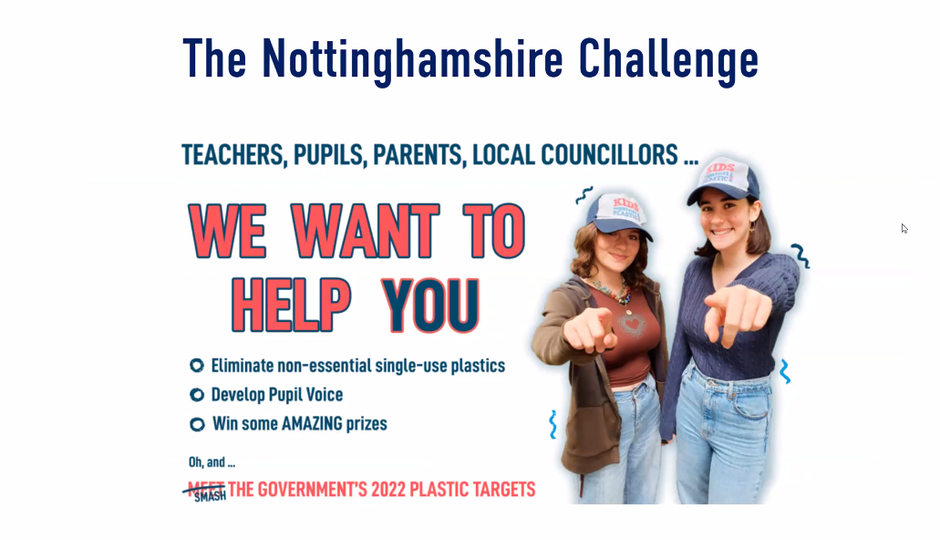 An inspiring talk on Thursday from Amy Meek of "Kids Against Plastic". After reading the UN's study on the impact of plastic waste on the global environment, Amy and her younger sister, Ella, decided to take action. They have done a remarkable job so far and are clearly making a difference.
Club meeting thursday 16th September 2021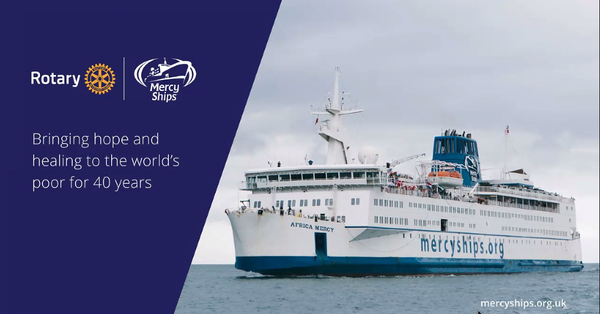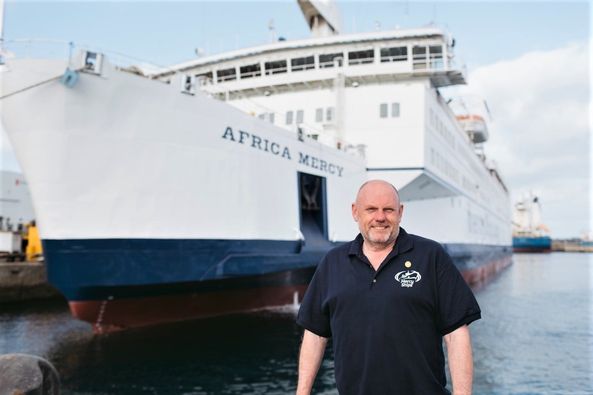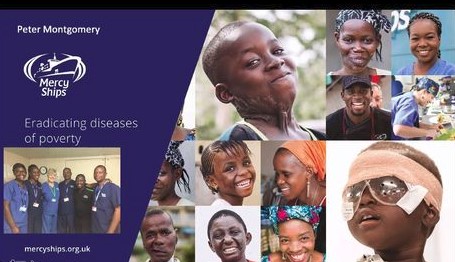 On Thursday, Rotarian Peter Montgomerry talked to us via Zoom about the work of Mercy Ships. Mercy Ships is a global Christian charity that brings hope and healing to those suffering from disability, disfigurement, and disease. They deploy hospital ships and partner African nations to transform surgical systems and provide free surgery to those most in need.
Worldwide, 5 billion people lack access to safe, affordable, timely surgery. Many of them live in developing countries where healthcare infrastructure is limited or nonexistent, or where there's a shortage of trained healthcare providers.
Peter was able to tell us about some of the amazing and heart warming stories of individuals whose lives have been transformed by surgery and medical intervention. Without Mercy Ships, these people would never have had the opportunity to live a normal life even in their own communities.
Club meeting thursday 9th September 2021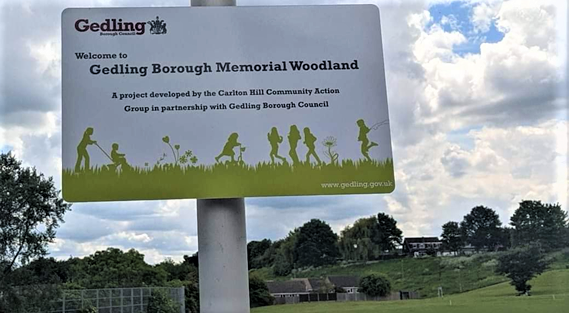 Val Green, Chair of the Carlton Hill Community Action Group, talked to the club about the new memorial woodland at Carlton Hill Recreational ground. The idea behind the scheme was to commemorate all those local residents who have passed away as a result of Covid. A very interesting and wide ranging talk about the aims of the project and just how the woodland and grasses were to be managed.
CLUB MEETING 26th AUGUST 2021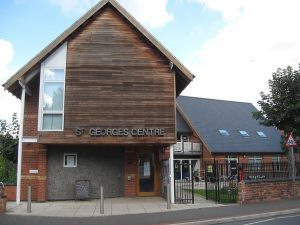 During the height of the Covid pandemic between March 2020 and January 2021, The St Georges Centre in Netherfield prepared and distributed over 30,000 meals to local people in need. An amazing achievement! And at this week's meeting, Tina Simpson, a trustee of the Netherfield Forum and St Georges Centre in Netherfield, came to the Carlton Rotary Club to tell us how they did it. A truly inspiring story. She explained how Morrisons supermarket in Netherfield helped with unwanted stock and just how important the Carlton Rotary donations were over the whole period (together with the Rotary District Food Bank initiative). Our thanks go to the people of Carlton, Netherfield and Gedling for donating cash to Carlton Rotary in order that we could help our community in this way.
 CLUB meeting 7th August 2021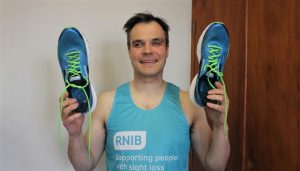 A motivational talk on Thursday by Nick Thorley, the Nottingham blind marathon runner. Nick first talked to us a few years ago about how he was struck down with blindness in his teens and how he later struggled with addictions and loss of self esteem, before turning to running. He has since gone on to run the Robin Hood and London marathons and is now a super endurance marathon runner, having completed the Robin Hood 100 mile ultra marathon.
His next challenge, is a 120 mile marathon run over 2 days, in aid of the Cord international charity. Nick is their charity fund raiser and very much involved in their work in building peace through partnerships between those in power and local communities. Cord's vision, mission and values are inspired by the Christian faith.
Nick inspired us all with his positivity and emotional awareness and we wish him well in his next challenge.
CLUB meeting 29th july 2021
Our first committees meeting of the new Rotary year was held last Thursday and on this coming Thursday the chair persons of these committees will present their discussions to the whole club. At this time they will also be seeking approval from the club for any projects or donations to charities and worthwhile causes they have looked at.
This system of committees within the club is simply there to streamline and simplify the many activities of the club. There are just 5 committees:
Community service and youth,
Fundraising and social,
International and Foundation (that's the charity for all Rotary clubs across the world and is responsible for the distribution each year of millions of pounds to various charities. One example – Rotary is a founding partner of the Global Polio Eradication Initiative, which has reduced polio cases by 99.9 percent since their first project to vaccinate children in the Philippines in 1979.)
Membership and publicity,
The Christmas Santa float. (Sadly last year because of Covid, the float did not go out but this year preparations are already under way for it to be back to normal – well nearly back to normal with some new exciting changes.
CLUB meeting 22nd july 2021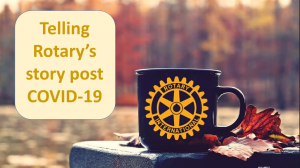 The Rotary magazine's editor, Dave King, had us all thinking about Rotary today and how it has evolved since the Rotary magazine was first published in 1915. Today's magazine is a far cry from its Edwardian age beginnings and is certainly not afraid to tackle difficult current topics. Whether it is the environment or Black Lives Matter, the magazine helps ensure that Rotarians stay in the present and welcome the future. An excellent talk.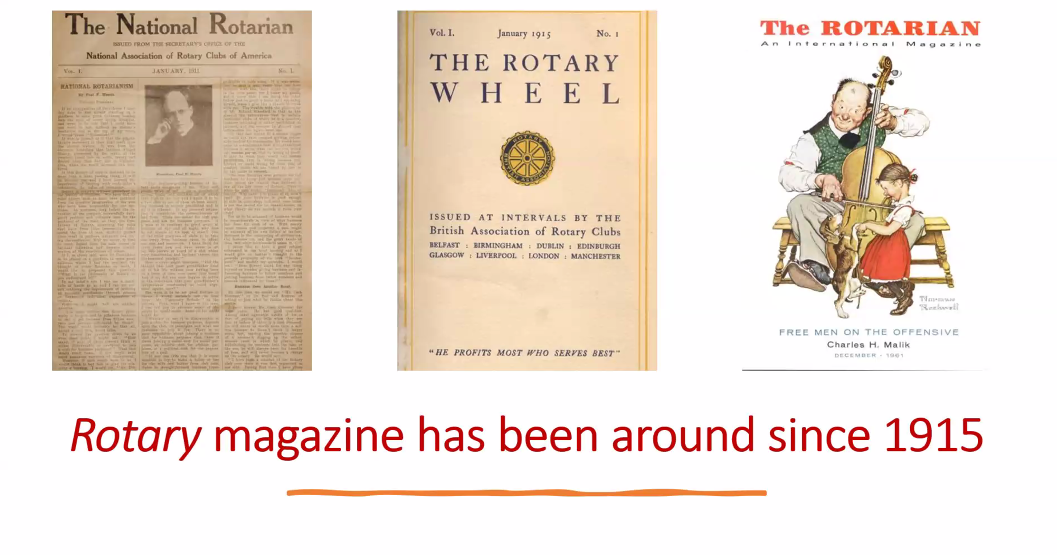 CLUB meeting 15th july 2021
A thought provoking talk this week about child asylum seekers. Pat Fenton was a foster carer, taking on only teenagers who have arrived in this country as asylum seekers and wishing to apply for refugee status. She was able to tell us about the sometimes harrowing, individual stories of young teenagers leaving their families behind in a quest for safety and a future. She has fostered a number of children, all with very difficult backgrounds from countries as far apart as Vietnam, Iran and Ethiopia. Some of these children had lost one or even both parents whilst others had been urged on to take the opportunity of a better life, leaving all that was familiar behind.
Pat worked closely with the Notts Refugee Forum whose aim is to support asylum seekers and refugees in Nottingham and Nottinghamshire in gaining just outcomes, rebuilding their lives and integrating into society.
CLUB meeting 8tH july 2021
Another fascinating talk on Thursday's Zoom meeting. This week the conservationist and photographer Barbara Meyer talked to Carlton Rotary about raising awareness of wildlife conservation through her photography. Barbara showed some of her amazing wildlife photos that she had taken all over the word, from South Africa to Sherwood Forest.
They say "that every picture tells a story", well that is just what Barbara did, from the photo techniques involved to just how endangered some of the animals seen are.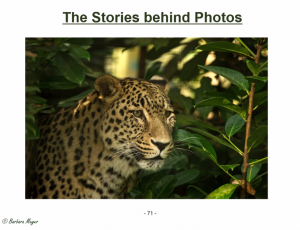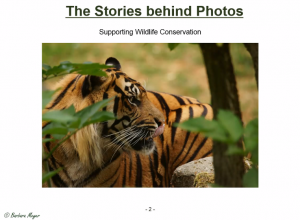 hAND-OVER MEETING: 1 st july 2021
Carlton's annual hand-over meeting is normally a celebration of the Rotary year that has just ended and a look forward to the new year and with partners attending, it is always a really enjoyable evening. This year our hand-over was via Zoom and yet, despite the lack of face to face contact and personal social interaction it was still an excellent night, enjoyed by all.
President Colin Gell had done a fantastic job over the year of ensuring that our charity giving continued, even with our greatly reduced donation income and that our weekly meetings continued with a variety of speakers appealing to everyone. The fact that even with Zoom meetings, weekly attendance was as high, if not higher, than our normal face to face weekly meetings, spoke volumes. Incoming joint-president David Styles reviewed the club's achievements during Colin's year as president, highlighting the significant £10,000 the club had donated to charity. Colin responded to David's vote of thanks with his own thanks to all members for their ongoing support of the club.
As the other joint incoming president, Susan Bye set out the programme for the new Rotary year. With the imminent lifting of Covid lock-down restrictions, she explained how the club would move forward, without abandoning Zoom meetings altogether but with twice monthly meetings resuming at Mapperley Golf Club plus various social events.   
The picture show, from the left, outgoing president Colin Gell, joint new presidents David Styles and Susan Bye.

Club meeting thursday 3rd June 2021
At Thursday night's meeting, Alan Bush from Sherwood Sunrisers Rotary Club talked to the Carlton club about the essential work of Carers UK and how Rotary has teamed up with them to help provide much needed support for carers. Alan is an "ambassador" for the joint venture and is hoping to extend the network of Rotary volunteers that give some of their own time to helping those unsung heros of our society that provide essential help to people in need.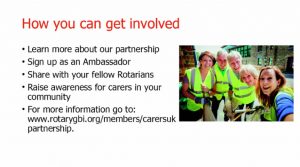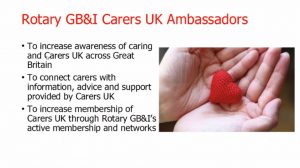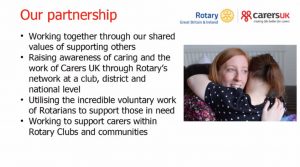 WEEKLY MEETINGs in june 2021
With members taking holidays, there were not so many members attending the meeting on the 24th, so it was a good opportunity to talk about interesting places we have visited over the years. From Sutton on Sea with its deserted beaches to Tehran and its cultural highlights, an enjoyable meander around the world. Picture shows the view from Castle Crag looking south along Borrowdale.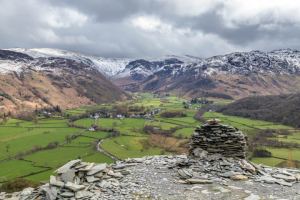 On the 17th June, we had a reminder for us all that there is so much to see and fascinating places to visit here in the United Kingdom. A talk by Colin about his recent holiday in Scotland.
Pictured are The Kelpies, 100 foot high works of art and engineering, modelled on real life Clydesdale horses.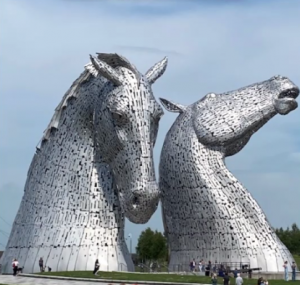 Carlton Rotary's annual club assembly was held on the 10th. June, with all committees outlining their plans for the coming year. Most importantly was how the club was planning on raising funds for their charitable giving and how they could best be distributed to help local and international important causes.
The district governor then showed a film highlighting this year's Rotary theme, "Serve to Change Lives".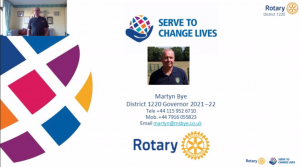 On the 3rd. June, Alan Bush from Sherwood Sunrisers Rotary Club talked to the Carlton club about the essential work of Carers UK and how Rotary has teamed up with them to help provide much needed support for carers. Alan is an "ambassador" for the joint venture and is hoping to extend the network of Rotary volunteers that give some of their own time to helping those unsung heros of our society that provide essential help to people in need.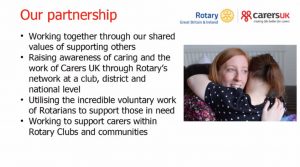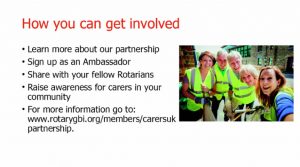 CLUB MEETING 20th MAY 2021
Tonight the club was treated to a  Zoom presentation by Roz Adamson from the Wirksworth based charity Aqua Box. Aqua Box do amazing work throughout the developing world and in countries affected by natural disasters and crisis. They provide humanitarian help through the supply of small water filtration systems.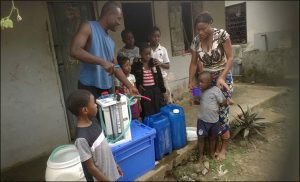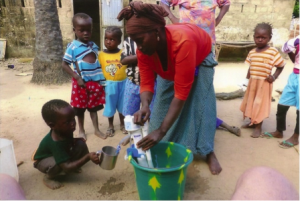 Rotary Zoom Meeting 15th  April 2021
Instead of the regular club meeting, this evening the club attended, via Zoom, the Rotary District 1220 Assembly. The assembly features different talks and discussions available to all Rotarians in the district. Tonight's topic was "Environment – Our Legacy" and was presented by Philip Wilbourn, the Rotary 1220 District Environment Officer.

It was a hard-hitting presentation, describing the very real environmental catastrophe the world was now facing. It showed how world population, currently standing at 4.2 billion and predicted to rise to 5.3 billion by 2050, and climate change are inextricably linked. How every additional person increases carbon emissions — the rich far more than the poor — and how this increases the number of climate change victims – the poor far more than the rich. Philip showed how population growth affected the Earth's ability to withstand climate change and absorb emissions so how vital was that development across the planet be planned and sustainable.

He stressed how Rotary and Rotarians can do their part in ensuring sustainable development, and how essential it was that thy did.
A most illuminating talk.

Rotary Zoom Meeting 25th March 2021
At this evening's meeting, retired optometrist Alan Taylor of the Rotary Club of Coventry Phoenix, presented us with an insight into his volunteering work with the charity Vision Aid Overseas. Leading a small team of specialists over a number of visits to Sierra Leone (and Uganda), he was able to give support, provide new eye-testing equipment and technical advice to the under-resourced eye clinics in some of the country's more remote towns. He provided us with an insight into how these clinics worked, often with only the very basic equipment and with very few, if any, properly trained staff. 
Through photographs and talking of his experiences there, he was also able to paint a fascinating picture of life in Sierra Leone. We came away from the meeting with a greater understanding of not only how much medical care was needed but also how lives were lived.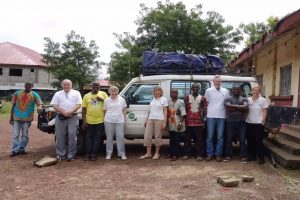 Rotary Zoom Meeting 18th March 2021
Steve Cartwright, National Rotary KidsOut Day Co-ordinator, gave an interesting presentation about the amazing work KidsOut have been doing since the charity's inception over 30 years ago.  Their annual "Day Out" in June looks as if it again will be postponed, but Steve explained other ways in which the charity reaches out to disadvantaged children.  Their Christmas Toy Box Appeal provided over 3,000 toy boxes enabling one to be given to every child living in a refuge.  Other initiatives include free cinema tickets and other treats and trips out giving opportunities to children who, through mental and/or physical disability, family and/or monetary circumstances would not normally be able to enjoy experiences which most of us take for granted. 

Rotary Zoom Meeting   25th February 2021
Terry Lock, Chair of the Friends of Gedling Country Park, gave us an update on the Park along with sharing some fabulous photos from his collection.  We were pleased to give Terry a donation of £250 from the sale of our Calendars.  President Colin presented the "virtual cheque" by sharing a photo taken that day in the Park.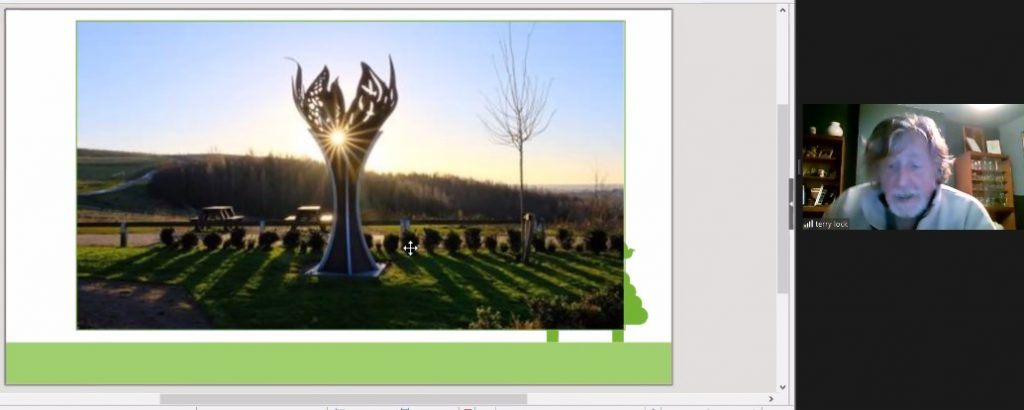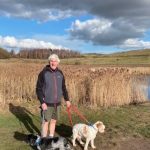 Rotary Zoom Meeting   18th February 2021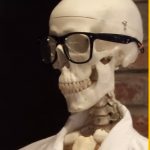 Once again, another thoroughly enjoyable Zoom meeting. This week we were privileged to have as our guest speaker, past Rotary District Governor, Roger Summers, talking to us about his life as a forensic scientist.
His talk was entitled "The Lighter Side of Forensics" but for the audience, having seen many TV forensic dramas it was difficult to see how there could be a lighter side! However, there were funny moments (will glass topped coffins ever sell – remains to be seen) but there were also harrowing stories drawn from his years of experience in investigating over 500 murders.
Roger explained not only how the analysis of DNA had revolutionised forensic investigation but also how other human unique identifying features still had a role to play. As he showed, it was forensic science that so often led to the identification of murder suspects and fatal accident victims. His explanation of how these techniques were brought to bear on actual crimes he had investigated was fascinating.
An absorbing, informative and entertaining talk that was enjoyed by all.
Rotary Zoom Meeting   4th February 2021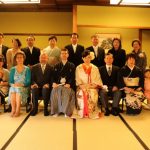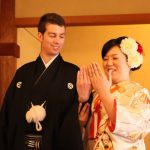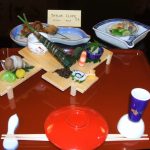 Rotarian Michael Taylor gave an illustrated talk entitled "A Japanese Wedding." He described how his son went to live in Japan where he met a young Japanese lady and they decided to get married, in Japan. Michael outlined the preparations for the Japanese wedding and described the day of the celebration.  Michael's  photographs showed how colourful the wedding was and he shared with us many of the traditional  aspects of a Japanese wedding celebration.  In his role of Father of the groom Michael had to give a speech, in Japanese. The talk was very interesting as it showed many of  the similarities and differences in a wedding celebration between our culture and the Japanese culture. The wedding day in Japan was a very happy day enjoyed by family and friends.
Thank you Michael.
Rotary Zoom Meeting   28th January 2021

'Spies & Bounders' aka John Stonehouse & John Brigham
Speaker, Winston Hathaway (Newcastle Under Lyme RC), took us back to the year 1974 when we had a couple of prominent characters hogging the headlines during that year viz. John Stonehouse (pictured right) and John Brigham better known as Lord Lucan (pictured left)
Winston interwove their nefarious lifestyles into an interesting talk and although there was very little in it that was a revelation, nevertheless it was pleasant to be reminded of scandalous events that happened in our own lifetime.
To where did John Brigham, 7th Earl Lucan disappear? No one really knows. Was John Stonehouse on the payroll of the Czech Government and thus a spy? The jury is out on that one.
Rotary Zoom Meeting   21st January 2021
ROBBIE BURNS –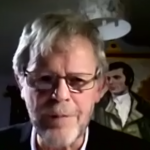 Donald Lunan has been the President of the Elgin Burns Society for the last four years and was therefore well qualified to speak via Zoom about his long standing interest in the 18th century poet and farmer from Alloway, Ayrshire.
He reminded us of Burns' contribution to poetry and music by listing some of his many compositions including "Auld Lang Syne", "Tam O'Shanter", "A Red, Red Rose", and the immortal "Address to the Haggis" which will no doubt be performed at many virtual Burns Dinners on Monday 25th January some 262 years since his birth in 1759, albeit he died 37 years later after fathering 11 children! Unfortunately, only five survived infancy.
Burns himself met an early death after hard work, his drinking habits and his all-weather rides as an Exciseman took their toll.
Nevertheless, his legacy is outstanding with so many poems, songs and literary works remaining.
Burns societies exist all over Scotland although Donald believes that the first society was established in Sunderland.
Rotary Zoom Meeting   7th January 2021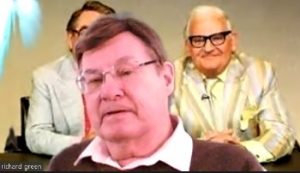 Richard Green from Wolverhampton Rotary entertained us with a biography of "the two Ronnies", ie Ronnie Corbett and Ronnie Barker.  This brought back memories of their various shows and TV appearances.  With the help of members David and Mike, Richard enacted 2 of their sketches.  A fun evening for the start of 2021!
Rotary Zoom Meeting   10th December 2020
Andrew Wallis took us on an adventure halfway across the world, speaking via Zoom from his home in New Zealand. The story of his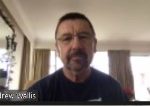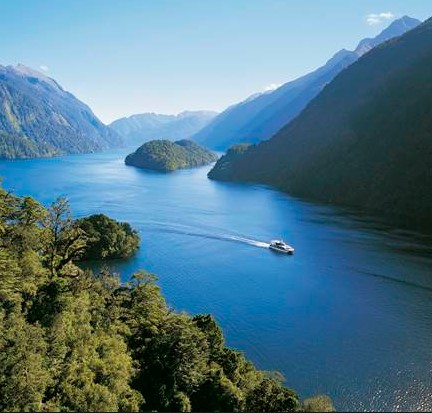 journey from being a nurse in Nottingham to continuing his career over there and then being ordained a Deacon in Wellington, was both informative and entertaining. He painted a wonderful picture, not just of the natural beauty of New Zealand but its history and modern-day politics. For those who had been there themselves, it was a trip down memory lane and for those that hadn't, it left them reaching for the holiday brochures.
Rotary Zoom Meeting   3rd December 2020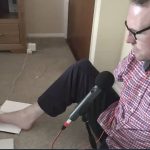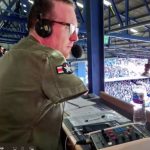 Andy Stevenson was born with no hands and has an artificial leg. However, Andy has not allowed his disabilities to prevent him from forging a hugely successful career as a freelance sports broadcaster and podcaster.  
He delivered an inspirational talk via Zoom, describing some of his many achievements over the past 15 years, whilst working with the likes of Channel 4 and BBC Radio 5 Live, including his commentary on the International Paralympic Games. Andy was named by the Shaw Trust as one of the 100 most influential disabled people in the UK in 2018. 
Rotary Zoom Meeting   26th November 2020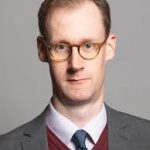 Tom Randall zoomed in from his home to give us an insight into his first year as our MP.  It was interesting to hear how that, as soon as the vote had been counted, it was "all systems go" in starting his new role.  We were pleased to hear of some of the challenges and success stories he has experienced along the way.  We wish him well for his next years in office.
Rotary Zoom Meeting   19th November 2020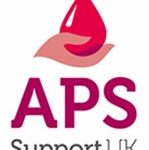 Rtn Phil Godfrey of the Rotary Club of Solihull spoke to us about APS (Antiphospholipid Syndrome) also known as Hughes Syndrome. This is an autoimmune condition that targets proteins attached to fat molecules making the blood more likely to clot. It is a very difficult disease to diagnose.
The condition affects 3 to 5 times more women than men and, at present, there is no cure. It can be treated with anticoagulants like warfarin.
Phil's wife died as a result of APS and since then he has been fundraising for Hughes Syndrome Support. He talked about his attempt to walk from the Scilly Isles to Shetland. He had problems from the beginning, first of all the weather stopped him traveling to Scilly to start the walk and following his second injury near the Scottish border, he was advised to stop.
Since then he has been travelling the length and breadth of the country by train, covering over 14,000, eventually reaching Shetland as originally planned.
Rotary Zoom Meeting   5th November 2020
Harold Hoggarth gave an extremely interesting illustrated talk entitled "Remember, remember the 5th of November" about the gunpowder plot and its discovery in 1605. We learned a lot about the background to this particular piece of history from the instigator, Robert Catesby, to the many conspirators, and of course Guy Fawkes, the man with the gunpowder!  Due to betrayal, the House of Lords and many lives were saved.   The plotters who were captured were hung for treason.
Rotary Zoom Meeting   29th October 2020
Chalmers Cursley gave an extremely interesting illustrated talk about a possible distant relative, Benjamin Cusley, (spellings varied apparently) who had been a Royal Marine guard on one of the transport ships sailing as part of the so called First Fleet to Australia in 1788.
Australia was chosen as the USA refused to take any more convicts after the War of Independence (1775-1783)
Chalmers had spent many hours researching his family tree and one line of enquiry lead him to Australia where many convicted "criminals" were forcibly transported under armed guard to set up a new colony to be claimed by Britain, despite the priority of the Aborigines, people who had inhabited the country for 29,000 years.
Worryingly, transportation, under the harshest conditions, was seen as a more humane punishment than the previous death penalty, which could be given for even stealing a loaf of bread or other petty crimes.
After a difficult first two years, when the colonists almost starved to death, the settlement around Sydney thrived and Britain continued to transport around 164,000 convicts on 806 ships until 1868.
Benjamin Cusley and other Marines were eventually granted 100 acres of land in recognition of their service. Many of the convicts were granted their freedom after 7 or 14 years and were allowed to become free men and women in Australia with very few returning to Britain.
Thursday 22nd October 2020
With World Polio Day this year falling on 24th October, it was good to hav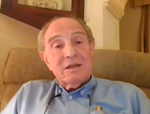 e Rtn John Box as our speaker this week.  John gave us a very personal insight into polio and how his life has been affected since contracting the disease as a child.  Several years in hospital, several operations and wearing calipers for life has not stopped John achieving great things in his career and in Rotary too.  His presentation opened our eyes to the devastating effects of polio on the body.  Rotary's "End Polio Now" campaign in partnership with the Bill & Melinda Gates Foundation continues – the end is nearly in sight.
Thursday October 1st 2020
Speaker host Ted White writes: This evening we had a very informative talk given by Lesley Reynolds of Derby South Rotary Club on the subject of Maternal and Child Health which is one of the six Areas of Focus of Rotary Foundation.
Foundation is the charitable fund that is maintained by Rotary International to support world-wide projects and Lesley told us about how it is tackling the problems of infant mortality in the developing world.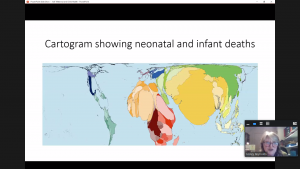 She showed us a map of the world on which the scale had been altered for each country to show the extent of infant mortality with great enlargements of countries like India, Pakistan and Sudan where  infant mortality is at its worst. It is a sobering thought that every year 7 million children die before they are five years old. That is almost the same as the total population of London.
Foundation is focussed on supporting projects to keep mothers healthy, training health care staff and the early diagnosis of cancer.
Thursday 24th September

Speaker host Mike Clarke writes: Val Leivers gave us an oversight of 3 projects in India which she and Terry have been involved with since 2006. Their very active involvement broadly covers three areas namely to provide clean water, to help in schools and to assist in the provision of housing all in very poor villages in the Hyderabad area of Southern India. The results have I think been spectacular. With support built up with around fifty clubs in our District and working with District 3150 in India a total of 245 hand pumped bore wells were installed in village locations financed by the largest ever matching grant of 147,000 US dollars. It was clearly evident that state schools were suffering horrendous conditions with children up to age 16 sitting on earth floors with no desks or chairs and with little or no basic equipment. As a first stage in 2012 at a selected school the ground floor was totally rebuilt and in subsequent years under Headmaster Dr Prasad the school has been extended to four floors and provided with computers and science equipment. The school now has 1,500 pupils all coming from very poor backgrounds with the objective of providing a good education to ensure they enjoy a better and more prosperous future. Last year the school was designated the best science school in India. The third area was to provide accommodation through a housing club where building materials would be provided for villagers to build their own houses which they would own for their lifetime with no right to sell. When a house is no longer required it passes to the next villager on the waiting list. To date 115 houses  in 5 villages have been built. More information can be found on Facebook India Unseen with Val and Terry
Thursday 10th September
Cheryle Berry gave a moving talk about Hope Community Village, an orphanage in southern India for which she has been a trustee for over 10 years.  The orphanage was set up by a Rotarian, John Veitch, 25 years ago and has very much been a Rotary project supported by clubs in India and the UK.  Hope Community Village is home to around 60 children who are looked after in 6 homes with their own house mother. Cheryle has visited annually to give support and especially first aid training.  She is disappointed not to be able to visit this year, but conveyed to us what a happy, vibrant place it is.   Do take a look at the Hope Community Village website to see the work done there: www.hopeindia.org
We wish Cheryle well as she does a marathon run around her garden on Sunday – instead of the cancelled Great North Run – to raise funds for the charity.
Thursday 27th August
Meeting on Zoom we have enjoyed speakers from far and wide, but it is always good to hear from a club member too. Carlton Rotary member, Mike Clarke, and his wife Nora are avid supporters of cricket and Mike gave us an interesting talk about the first "cricket tour" they went on in 1998-9, just after Mike had retired.  Mike and Nora spent 6 weeks in Australia organised by John Snow Travel.  In addition to reports of the various test matches and one day internationals, we learned about walking over Sydney Harbour Bridge, holding koalas, visiting Brisbane, Cairns and the Great Barrier Reef, wine tasting near Adelaide, Alice Springs, Ayers Rock and even watching a Venus Williams Australian Open tennis match in Melbourne!  This was an action-packed holiday, often staying in the same hotel as the English cricket team and commentators.  Mike's one disappointment was that despite attending two Rotary meetings at a club where Don Bradman was a member, he wasn't present on either occasion!
Thursday 20th August
At our Zoom club meeting, Melany Holmes from Sheffield Rotary gave us an interesting oversight into RYLA (Rotary Youth Leadership Awards).
We learned that the scheme was started back in 1959 on the back of Princess Alexandra's visit to Australia and RYLA is now run by Rotary Clubs throughout the world.
Our local centre at Castleton is used for RYLA each February for a group of 14-17 year-old students nominated by Rotary clubs in the District.  Over 4 days the students learn to develop leadership skills through problem solving, communication, map-reading, team leading activities.  Following each activity, candidates are asked to evaluate their team leaders and a feedback and de-brief session is carried out. 
A very worthwhile annual project.  "Well done" Rotary Club of Sheffield.
Thursday 13th August
Grant Daly spoke to us on Zoom from South Africa. As a former District Governor of District 9400, Grant gave an interesting presentation of Rotary Action Groups in his large district which incorporates Botswana, Eswatini, South Africa and Southern Mozambique. The first Rotary Club in Africa – Johannesburg 1921 – will celebrate its centenary next year. Grant explained how Rotary has adjusted to Covid with online meetings and fundraisers including silent auctions and virtual raffles. Practical work included supplying PPE and partnering with farmers to distribute much needed food. We learned of how their Rotary District had responded to cyclone "Idai" in Mozambique in 2019.
Thursday 30th July
Emily Stevenson spoke to us from Cornwall. Emily started making art out of the plastic found on beaches and set up her first website at age 11 to raise awareness and funds for the Marine Conservation Society. Since graduating with a marine biology degree, she has co-founded a social enterprise called Beach Guardian CIC with her father. Emily says: "After watching Blue Planet, people wanted to make a change but didn't know how, so we had the privilege of facilitating local community beach cleans around Padstow – it's a special thing because everyone feels Beach Guardian belongs to all of us. We'd be nothing without the volunteers who join us on the beach."
Thursday 18th June
At our Zoom club meeting last night, our member, Mike Storr, gave us an interesting insight into hospitality at Wimbledon. Mike organised the corporate hospitality for ICI at Wimbledon for eight years and regaled some interesting anecdotes about the amount of champagne consumed, strawberries eaten, the cheek of some people telling stories to get into the room without a ticket, entertaining foreign royalty and stars such as Teddy Sheringham – including some of our own members who despite Mike's discounted rates spent a fortune on a day's ticket – only for play to be cancelled all day due to rain! The lovely buffet and free flowing drink was only small compensation!
Mike also has another talk:
Masters of Mirth – An affectionate look at some of his favourite Music Hall laughter makers.
Mike has raised over £25,000 for Asthma UK by way of donations for his talks. Well done Mike from all of us at Rotary Club of Carlton.

https://speakernet.co.uk/speaker/60/mike-storr
Thursday 28th May meeting by Zoom
Guest speaker – Tove Ragna Reksten from Oklahoma City Rotary Club was out first external international speaker on Zoom. Something we would never had considered before lockdown!
She gave us an interesting insight into her Rotaract and Rotary journey illustrated with pictures of her travels.
Tove moved to Oklahoma from Norway in June 2016 to work as a postdoctoral research scientist at the Oklahoma Medical Research Foundation. She holds a PhD in Immunology and her research is on genetic aspects of Sjögren's syndrome, an autoimmune rheumatic disease.
She joined Bergenhus Rotary Club (D2250) in 2013 after nearly nine years as a member of Bergen Rotaract, with short-term memberships in Uppsala Rotaract (Sweden) and Braunschweig-Wolfsburg Rotaract (Germany) during her studies abroad.
Tove served as president in her Rotaract club for two terms, and as District Rotaract Representative for another two terms; she was secretary and later vice president in the Norwegian Rotaract MDIO, held the proxy as International Representative on several European Rotaract Meetings, and represented Rotaract in the D2250 Rotary District Board.
She was District Speaker and Coordinator for ShelterBox Norway, served on the ShelterBox Norway Board of Trustees and represented ShelterBox Norway in the European Affiliation between 2010 and 2012. She is currently a visiting Rotarian in Bricktown RC, using this unique opportunity in Oklahoma to improve quality of life for patients through her research and for the public through the numerous Rotary volunteer opportunities.
Thursday 5th March
Speaker:  We welcomed speaker Dennis Hill who brought an illustrated talk on Victorian Housing Conditions.  He spoke about the Industrial Revolution which brought people into the towns from the countryside.  Back to back houses of poor quality were quickly built and overcrowding was an issue.  People lived with no running water and often with open sewers in very cramped conditions which were bad for their health.  It wasn't until the end of this era that housing improved with model villages being built and organisations such as the Joseph Rountree foundation bringing real change.
Thursday 27th February
Speaker: Peter Nicholls spoke to us about the Notts and Lincs Air Ambulance Service which has been operating since 1997. Their helicopter is based at RAF Waddington and has a crew of 5 – pilot, co-pilot, doctor and 2 paramedics. It is often used several times a day. The service is run as a charity, costing £4m per year, and funded by charity shops, events, wills, donations, etc. RC Carlton was pleased to give a donation of £100.
Thursday 23rd Jan
Speaker: Peter Nichols gave a most interesting presentation about Papplewick Pumping Station. He first gave us a history of how water used to be sold to families for 1 farthing, then the advent of pumps and pipework to take water from the rivers into holding reservoirs which then led on to the system of pumping water from beneath Nottingham. The sandstone acts as a filter so water sourced from here by wells is cleaner. He told us some history of two Nottingham pioneers in the field of civil and water engineering, Thomas Hawksley and Marriott Ogle Tarbotton, the latter being the designer of Papplewick Pumping Station which was the site of a reservoir first built by Hawksley. The beautiful Victorian buildings housed 6 coal fired boilers to operate two beam engine pumps and the reservoir served Nottingham for many years. We had a glimpse of what life would have been like for the workers of the day. The site is now a museum and we were invited to visit on pumping days. Today a new reservoir on the site is in use with water being pumped by electric motors. Pictured left to right Mike Clarke, Peter Nichols, Ken Hollingsworth
Thursday 9th January
Speakers:
David and Tom Styles gave a most interesting presentation entitled "Birthdays and Buckets". This was in 2 parts, both relating to special birthdays and bucket lists. To celebrate last year, David and his two sons, Tom and Pete, had been to the Classic TT races on the Isle of Man. We saw photos and video clips of the bikes, the circuit and the speed the bikes reach. Quite awesome. What a tough circuit and most dangerous course. The second presentation showed photos of Pete's achievement in his 40th year – climbing Mont Blanc. He had to complete an arduous training session before being allowed to tackle the climb. We saw some wonderful photos of the route and his success at the summit. What a great achievement.
Dr Bart Knols from the Rotary Club of Midden Betuwe-Valburg in Holland (twinned with RC Mapperley & Arnold) gave an illustrated talk on their "Stop Malaria" Project. First a quiz to ascertain how much we knew (or didn't know) about malaria. (Prize of a mosquito net won by David Styles!) We learned some surprising facts and figures. The UK has been malaria free for over 50 years, but it is widespread in large parts of the world, including Africa. There are 3 ways of dealing with it: medication, a spray on walls of buildings and impregnated bednets for use at night when the mosquitos are active. Since nets have been supplied, there has been a drastic improvement in child mortality. Although, some nets supplied were mis-used as the families found them handy for other uses. Bart has teamed up with HP and other partners to supply the nets with pictures printed on them. This way, the children can choose to have, eg a butterfly, picture of Jesus, football team logo etc printed on their nets, so being more likely to use them at night and not let other family members take them!
Nobel Prize winner, Bart, has an ambition to widely advertise the "Stop Malaria" Project, with the idea of asking 1m Rotarians to buy a bednet each @ £7 to be supplied to Uganda. Special Rotary pins have been created to honour those giving bednets.
RC Carlton's response to this appeal would be discussed at the Club Council meeting next week.
Pictured left to right: Bart Knols, Ian Scott, David Styles, Tom Styles
Thursday 5th December

Speaker: Denis Hill gave us an illustrated talk on various aspects of Gedling Borough's Heritage. We learned about famous people from here, such as poet Lord Byron, framework knitter inventor William Lee, engineer Thomas Hawksley, landscape painter Richard Bonington and actress Nell Gwynn. Denis highlighted places to visit, such as Papplewick Pumping Station, Newstead Abbey and the many parks and also the industry in the area such as coal mining, brewing and brick making. Denis's talk brought some of our history alive, and more info on the Heritage Fund Project and videos can be found here: https://gedlingheritage.co.uk/Pictures left to right Paul Hicking, Ken Hollingsworth,Denis Hill, Ian Scott.
https://www.burtonjoyce.notts.sch.uk/
Thursday 23rd May

Speaker: Carrie Bird gave us an interesting insight into her expressive arts company, Flying High Expressive Arts CIC She has a background as a teacher of PT and dance & drama and set up "Jumping Beans" in 1994 as an activity for young children. This evolved into "Flying High" in 1999, some 20 years ago. The company now has a board of directors and has the support of Gedling Borough Council and Inspire Youth Arts. There are a variety of classes for over 150 children of all ages with the aim of developing creativity and confidence. The younger classes feed into their senior company of 15+ age which has two main focuses per year. One is taking part in the National Theatre Connexions Project, putting on a play specially written for young people, with the winners going forward to perform at the National Theatre, which they won in 2012. The second is to put on a production for children at the Edinburgh Fringe, with songs and dialogue produced in house. Carrie then told us of a project Flying High engaged in last year to mark the end of the First World War based around letters her grandmother had received during the war years. A Christmas Show has been agreed at the Bonington for 2020 – so watch this space!
https://www.facebook.com/FlyingHighExpressiveArtsCIC/
Thursday 2nd May
Speaker: Phil Cooper gave us an insight into his career both as a player and coach of cricket teams worldwide. From beginnings in the local Bassetlaw league of club cricket he told us of some famous star players he had either played with or coached with amusing tales along the way. He had taught in schools and coached clubs in England as well as in New Zealand, South Africa, Scotland, India and even France. Phil was certainly well travelled, both for work and pleasure, and a donation was given to him for an Austrian charity working to save the rainforest in Costa Rica. Picture Phil Cooper centre, Mike Clarke left, Martyn Bye right.
Thursday 4th April
Speaker: David Smith spoke to us about his visit to The Galapagos Islands.  His presentation started with the history of these volcanic islands and the ocean currents surrounding them which make them an ideal environment for the phenomenal wildlife, many of which is endemic to the islands.  He showed superb photos from the many islands he had visited of species including sea lions, pelicans, iguana, nocturnal gulls, finches, hummingbirds, boobies, albatross, turtles and of course the giant tortoises from which the islands are named.  Numbers of tourists able to visit are limited to protect the wildlife.  A most interesting and well-presented talk.
Thursday 28th March
We were pleased to welcome many visitors last night. The attraction was our speaker, Mike Storr, who regaled us with more tales of the Music Hall scene which we learned started in 1852 in London and ran on until the 1950's. Mike highlighted many famous comedy acts from the time and chose some of their wonderful humorous poems to re-tell to us, complete with correct accents too! Names such as Cyril Fletcher, Sir Bernard Miles and Pam Ayres took us down "memory lane".
Mike has being doing similar talks, all in aid of Asthma UK, and with our contribution last night has now reached the grand total of £20,000. What a fantastic achievement!
Pictured Mike Storr middle, left Barry Parr, right President Martyn Bye
Thursday 7th March
Our member Tony Sherwood gave us a fascinating insight into his career with the stars. From starting as a DJ to becoming an agent, manager, promoter and event manager he had so many stories to tell us about life within this industry. Acts he had worked with included Herman's Hermits, Gerry & the Pacemakers, Paul McCartney & Wings, Paper Lace, the Searchers, Ken Dodd, Lulu, Russell Watson and Jasper Carrott to name but only a few. He had even been instrumental in fundraising for Torvill & Dean and working for them in the early years. Venues such as The Windmill, the Heart of the Midlands and the Commodore brought back memories to those of us from Nottingham. His PowerPoint presentation was packed with photos of people and places, event posters, personal mementos which made his talk so interesting. Pictured President Martyn, Tony Sherwood in the middle and Speaker Host Gordon Jeffrey.
Thursday 28th February
Speaker, Trevor Negus, gave us an interesting insight into his 30 years' service in the Police Force from the late 1970's, starting in Hyson Green, then Mansfield through the miners' strike, into Special Ops with time as a bodyguard and sniper through to CID.  He told us of his passion for writing and in retirement has  become a successful author.  He follows a strict regime of early morning writing.  As accurate research is paramount, his books are based on first hand experiences and his first book "Coal Killer" is set around the years of the miners' strike.  It was great to be introduced to a new author, especially with the novels being set around Notts.
Thursday 21st February

Mark Hammans, from Aid2Gambia inspired us with the story of his charity. Mark developed a passion for the country of Gambia after holidaying there and witnessing healthcare and educational needs. In January 2017 he and other volunteers drove 2 refurbished ambulances some 3,930 miles through Europe and Saharan Africa to the Gambia where they are being well used. When Mark and his team visit the country some of their work includes building toilets in schools, providing safe drinking water and doing repairs to buildings. Last year 7 containers of equipment was sent specifically for schools and hospitals and for furnishing a charity shop they have set up there with pots, pans, furniture etc from donations in the UK. Their next project is to drive 4 ambulances there, setting off on 4 January 2020. These ambulances are refurbished by students at West Notts College. They are busy fundraising to meet costs of ferry crossings, insurance, fuel, taxes etc. What great work is being done and I am sure RC Carlton will want to support this in the future.
https://www.facebook.com/Aid2Gambia-355915561213531/
Thursday 7th February
Speakers: Jill and Andrew Campbell from RC Hope Valley gave us a most interesting talk on "Rotary Hearing Ambassadors". It was staggering to know that 1 in 6 of the population currently suffer from some form of hearing loss, and to realise how isolating this can be. Andrew told us of how a Rotary meeting can be difficult for those with hearing loss and Jill gave us some simple steps we could take to make communication easier. Can we also promote hearing awareness within our community? They told us of what help is available from the national charity "Action on Hearing Loss" by way of information leaflets and aids. Members shared some of their experiences of hearing problems and tinnitus and Gordon gave the vote of thanks.
Thursday 24th January

Speaker: Tess Thompson gave us a superb illustrated talk about the work of Support Dogs and the three areas of training. It was fascinating to learn how dogs can be trained to alert their owners prior to an epileptic fit so they can get themselves in a safe place, or get help. Another avenue of training is for dogs to support children with autism and we saw how a dog can be a companion and have a calming effect on the child, which in turn improves family life. The third avenue of help is for disability assistance where a dog can be a valued companion to help with everyday tasks. Such a worthwhile charity making a difference to people's lives.
https://www.facebook.com/supportdogsuk1/
Thursday 17th January 2019
Our speakers were from St Paul's Church Carlton-in-the-Willows.
Wendy, Di and Lynne talked to us about the work they do in the community. We learned what the term MESSY CHURCH means and how they are keen to modernise the Church and involve the children of today.
http://www.stpaulscarlton.org
Thursday 13th December
Our speaker, Keith Barnes, from Citizens Advice Bureau gave us a very interesting talk about the work of the CAB in Nottingham. Their service is very busy with over 8000 people asking advice during the year. Problems range from homelessness, debt, the benefits system and difficulties with proving the "right to reside" which can be a bar to obtaining benefits, including a pension. The CAB offers sound, confidential advice. The work described was quite an eye-opener for most of us.
Home
Thursday 6th December
We welcomed back our speaker, Bob White, who regaled us with some interesting stories about our local hero, Robin Hood.  He talked about some of the research done, how the stories came into being through the ages and how Nottm Councils have used the story for tourism purposes over the years.  Despite no real proof as to who he was, where or when he lived, his legend lives on and puts Nottingham on the world map.
Thursday 29th November
Our speaker was John Cavey from Rotary Club of Derby South speaking about Foundation . John showed a video and explained to us the history and relevant details of Rotary Foundation and the matching grant process. Speaker host was Tony Mellor.
https://www.rotary.org/en/donate
Thursday 21st November
Carolyn Pallister from Slimming World. Carolyn took us along a time line journey from when Slimming World was formed by Margret Miles-Bramwell in 1969 when it held its first meeting in a chapel in Alfreton. 1988 – 1000th group formed. 1996 – 5000th group formed. 1997 – SMILES, Slimming World's charitable foundation, is launched. 1998 – Slimming World Magazine is launched. Now 3rd best selling magazine in the UK with 650,000 sold each issue.
2000 – Slimming World launches its first website. 2002 – Slimming World pioneers the first ever NHS weight management referral scheme – Slimming World on Referral. 2006 – Family Affair is launched to help support young people. 2009 – founder Margret Miles-Bramwell awarded OBE. 2012 – partners with Royal College of Midwives. 2015 – Frozen meal range. 2017 – launches online programme in USA. 2019 – they will celebrate 50th year. 2018 – 19,000 weekly groups, 5000 trained consultants, 900,000 members. We also saw a video of head office and how Slimming World has changed the lives of many people. Carolyn also explained her journey from University to working for Slimming World for 12 years.
https://www.slimmingworld.co.uk
Thursday 1st November
Speakers: Claire Perry and Aimee George gave us a very moving insight into the work of Childline https://www.facebook.com/clnottingham/ , a free 24 hour helpline, now part of the NSPCC. Calls for help come in both by phone and more often by way of a chat line and we were staggered to learn how many are dealt with each day. Confidentiality of the caller is paramount, and we were tasked with assessing different scenarios and deciding which, if any, would necessitate a break in confidentiality. We were surprised to learn, very few. A programme of "Speak out and stay safe" is being run in schools. Great work being done to educate and help today's children. Nottingham is one of 12 bases around GB, and has at present 142 volunteers, but really needs 190 to be fully staffed. Volunteers take part in a 10 week training course, and then are expected to give at least 4 hours/week during their first year.
Thursday 25th October
Picture form left to right Colin Gell, Mark Snape, Martyn Bye
Well, what an interesting, informative and quite mind-blowing talk on "The Humble Transistor".  Mark Snape gave us an illustrated physics cum history lesson from the invention of the transistor in 1947 through to developments up to today.  He mentioned the first transistor radio in 1954, integrated circuits in 1961, silicon valley, computers, Intel processors, and the resulting miniaturisation we see in today's computers, phones, watches, etc. Quite fascinating – and this led to discussions on "where do we go from here!"
Thursday 18th October
Picture left to right Paul Hicking, Val Green, Martyn Bye
What an interesting talk! Our speaker, Val Green, is a volunteer with the David Shepherd Wildlife Foundation. She showed us some great slides of rhinos, elephants, pangolins, snow leopards, painted dogs, lions, tigers etc and gave us facts and figures about how some of our much loved wildlife are dwindling in numbers. What a worrying situation. She explained some of the work the Foundation is doing in so many countries in Africa and Asia to fight wildlife crime, to work with rangers and local communities to bring awareness. The David Shepherd Foundation runs an annual Wildlife Artist of the Year competition. As a charity with very few paid staff it relies on volunteers and donations. Val told us ways we could help eg by becoming a friend of the DSWF or by adopting an endangered animal for a year – maybe to give this as a Christmas present? See  www.davidshepherd.org for more details.
Thursday 27th September:
What a pleasure it was to host Stella Herbert from RC Sherwood Forest last night (our Assistant District Secretary).  Her illustrated talk on Rotary in Bermuda gave us a good history and geography lesson and included many interesting facts about this small British Territory in the Atlantic.  It was interesting that there is no fresh water source on the island, so rainwater is collected and stored in tanks from roofs.  She explained how the four Rotary Clubs on the island meet at different times but work very much together and are all very welcoming of visitors.  As the island's main economy is finance and tourism, they benefit from some top names in the world of finance visiting their island.  There is also an Interact and Rotaract Club on this island of just over 64,000 inhabitants.
Thursday 20th September:
Our Speakers were Katerina and Eric Roberts and Hauxley (Dog in Training) from Canine Partners. They gave us an excellent talk and explained what Canine Partners do.
Their assistance dogs are trained to meet the needs of individuals with even the most complex physical disabilities. They currently help adults aged 18 and over (both civilians and former service personnel) who have a physical disability or condition that affects their daily life and limits their independence.
Some of the disabilities and conditions they work with are:
Multiple sclerosis
Cerebral palsy
Spinal injuries and head injuries
Stroke
Osteoarthritis and scoliosis
Arthritis and rheumatoid arthritis
Ehlers-Danlos syndrome
Friedrich's ataxia
Fibromyalgia
Muscular dystrophy
Spina bifida
Osteogenesis imperfecta (brittle bones)
Thursday 6th September
Our meeting was action packed last night. We were joined by visitors from Scotland, Tony & June Galloway, who were staying in Nottingham and brought greetings from their Rotary club in district 1010. Tony had lived locally when younger and had celebrated his 21st birthday at Mapperley Golf Club. We also welcomed Tony Sherwood to our meeting who will be put forward for membership shortly.
Our Speaker was Simon Buttenshaw from the University of Nottingham Children's Brain Tumour Research Centre. He gave us an interesting presentation on the history of the Centre which was set up in 1997. Its aim is to improve the understanding, treatment and outcomes of children who develop brain tumours. A campaign started in 2012 called Head Start has been successful in leading to quicker diagnosis. There are over 40 staff at the centre and along with grant funding, they heavily rely on fundraising to plough into further research. We were shown some of the fundraising initiatives undertaken by staff, patients and families such as skydiving and marathons.
Pictured left to right. Simon Buttenshaw, Martyn Bye President, Tony Sherwood, June Galloway, Tony Galloway.
Thursday 23rd August
Our speaker, Andrew Nichols, gave us a talk entitled "A Snorer's Tale" which turned out to be a very personal insight into his life as a bad snorer and the various aids and treatments he had tried and which had proved useless. He eventually sought professional help and a sleep clinic diagnosed a problem with his throat which was causing sleep apnoea. Once diagnosed, he was given a CPAP machine to wear at night, and this had turned his life around. It enabled him to have good quality sleep so he was not longer dropping off during the day.
Andy Nichols pictured with John Branson and President Martyn
Thursday 16th August
We had an interesting illustrated talk last night from Colin Beckett from the local Tools for Self-Reliance workshop – which he explained is housed in the basement of the Methodist Church in Southwell. The group meet fortnightly on a Monday evening to refurbish tools ready to pack into wooden crates (made by our member David Falkner) to fulfil requests such as a carpenter's box, a sewing box, a shoemaker's box etc. The boxes are then shipped to the headquarters near Southampton ready to be shipped to various African countries. In addition to this practical work, the group collect unwanted tools and spend time fundraising to pay for the shipping costs. The charity partners with NGO's in Africa and ensures appropriate training is being carried out and the boxes are used appropriately to enable the recipients to learn and then practise a trade to provide income for their families. A very worthwhile charity. Martyn asked how RC Carlton could help and Colin suggested 1. Donate unwanted tools 2. Volunteers were welcome on a Monday night 3. Donation of funds. Martyn said this would be discussed at our next committee meetings. Picture of Colin Beckett, Michael Ellis and President Martyn.
Thursday 2nd August
Speaker: Geoff Parkinson from the RC of Mapperley & Arnold spoke to us about "My Life in Prison" – from his experience as a member of the Independent Monitoring Board at Lowdham Grange Prison.  He gave a most interesting insight into this "Cat B" prison run by Serco, and into the prison service in general.  He explained how the recent break out of violence had been dealt with very promptly and successfully by a team of specially trained officers using stun grenades.  A most interesting talk and Geoff was to be congratulated for carrying on without his powerpoint presentation when his computer decided to do a Windows update shortly after he started!!
Thursday 26th July
Alicia Reade from Doncaster Satellite Club, ably assisted by her 8 year old son Aiden, gave us a fascinating and very helpful illustrated presentation on Facebook.  There was some information for everyone – even those who don't wish to use this social media.  And for those of us who do, we received some useful tips about privacy – eg hiding our lists of "friends" and categorising our "friends"  into groups.      She confirmed that any Carlton member who never wants to use Facebook could always see the RC Carlton Facebook page as this is in the public domain.  Try it!  The link is here: https://www.facebook.com/RotaryCarlton/
Thursday 19th July
It was a pleasure last night to welcome our amazing DG – Cheryle Berry – to speak to us.  She outlined the current Rotary year's theme of "Be the Inspiration", congratulated Carlton on our work to date, especially the mock interviews and our fundraising and urged us to continue to "Be the Inspiration" with children and others in our area and abroad.  She then told us a bit about herself.  She is a Trustee of Hope Community Village in India and visits annually, giving practical help by way of first aid lessons. She is running the Robin Hood marathon in September in aid of Maggies   Cheryle's big project which is coming to fruition this year, being officially launched in the Houses of Parliament at the end of October, is through her work with St John's Ambulance.  She has used her connections in Education (she was a head teacher and latterly Director of Education for Lincolnshire in her career) to succeed in getting an Online Training agency to create a training course in basic First Aid in order to save lives – with the aim of getting at least one person in every street trained.  She showed us a preview of what the course will look like.  We will watch this space with anticipation for the launch of this exciting online project.  Howard Bodill was speaker host, and thanked Cheryle for certainly "Being our Inspiration".
Thursday 12th July
Rebekah Harrison gave us an illustrated talk of her time in Nepal.  She had gone as part of a Baptist Missionary Society "Action Team" in her gap year from school to university.  She was part of a team of 3 girls who, after training for a month in Birmingham, had then spent six months living in Kathmandu, working in different schools around the country.  She gave us an insight into the various primary schools, school for disabled, and one centre for women who had been rescued from trafficking where they were learning new skills to enable them to live independently.  The three girls learned to adapt to different situations and teach songs, games and English culture to very willing pupils.  Travel to some of these schools was sometimes an adventure in itself – crowded in busses with over double their capacity and sharing the ride with chickens etc  This team of 3 have then spent several months in England touring different churches and schools to tell of their experiences in Nepal and to provide some extra curricula teaching.  Rebekah started the year as a shy teenager, but has now returned home as a confident young lady, ready to start her teaching degree in September.
Thursday 5th July
Frances Finn was most entertaining and we now can imagine what it is like to "talk into a sponge"  (the microphone)  in a padded cell with a countdown to the next record or news in your earpiece.  I'm sure we will all be listening to the Saturday & Sunday morning shows with more interest from now on.