2021 Calendar for sale
Looking for an early purchase Christmas present? Our 2021 Calendar features splendid photographs taken each month in our local Gedling Country Park.
This has been produced as a "fundraiser" for Carlton Rotary and the Friends of Gedling Country Park.
Cost is just £8.
You can purchase online with a credit card (see below) where £1.40 will be added for postage and the calendar will be sent to you by 2nd class large letter rate.
OR if you prefer to collect from an NG5 6** address, please send an email via our Contact Page for details of where to collect and how to pay by BACS or cheque.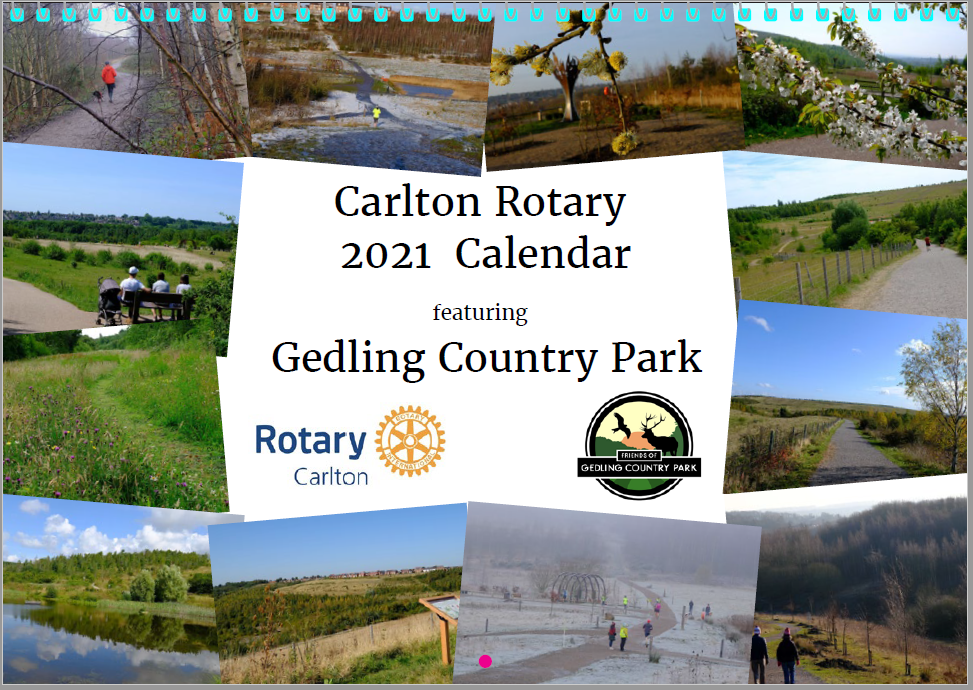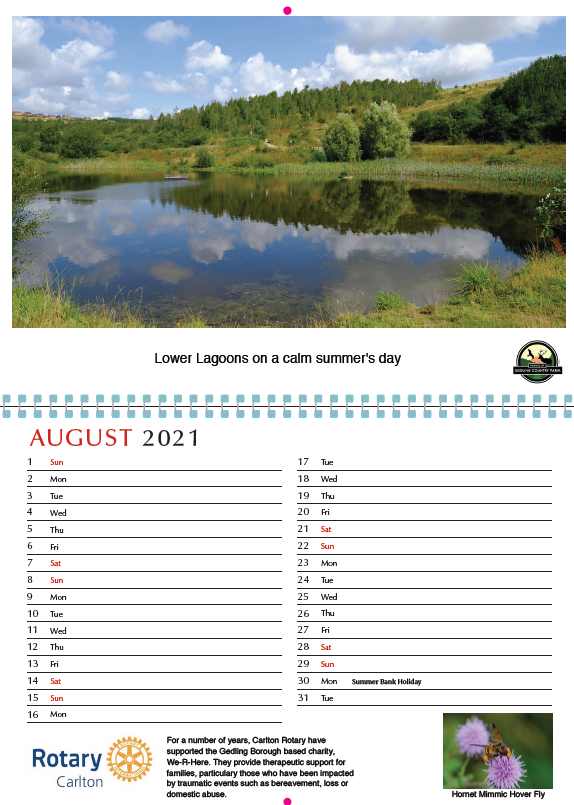 Showing the single result